Beautiful meetings on our BIM World stand shared with the CSTB Lab'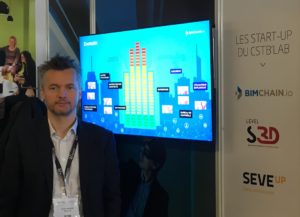 , and exciting discussions on how BIMCHAIN.io will help for example:
A-BIME to protect copyrights in the renovation of historic buildings
SNCF Réseau to follow the life cycle of materials used form within the digital model.
Bouygues to engage directly from the model in construction phase on a sub-part of the folder only, as a floor or a facade.
And especially two strong events:
The opening of the collaborative platform of the PTNB: KROQI
"Collegially we all have an interest in taking the step," said Julien Denormandie,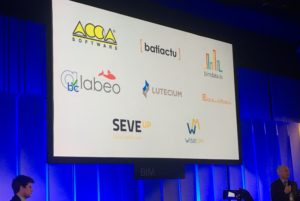 Secretary of State for Cohesion of the Territories, with the ambition to benefit the SME / Craftsmen of the BIM revolution.
LUTECIUM announced as partner of the PTNB to integrate BIMCHAIN.io to KROQI.
The Conference: BIM and the Grand Paris Express
"The major problem of the BIM is that the model is not contractual.The collaborative framework is hampered by a real difficulty of contract management that prevents full exploitation of the" data centrism "of the digital model"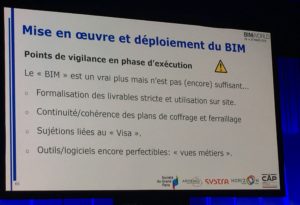 dixit Nicolas Lefort, BIM Manager for the SGP.
All the processes – technical control, architect's visa, procurement – continue to operate on traditional deliverables, ie 2D paper plans, extracted or not from digital models. In this context, what is the purpose of the model?
Cirectly contracting the digital model as proposed by BIMCHAIN.io makes it possible to reduce – or even eliminate – all these "paper" deliverables – and especially to give it back its central database role to all processes.